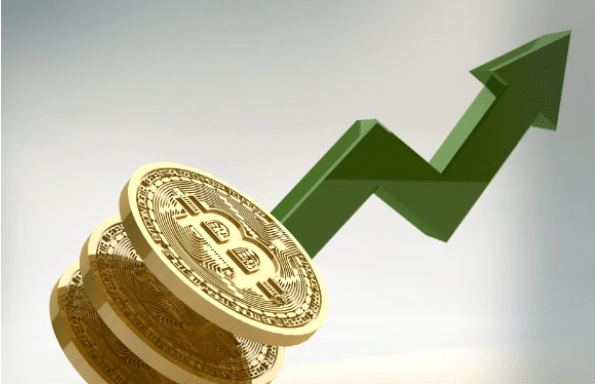 Crypto markets surged on Thursday, defying a tougher regulatory stance from the US government. At the time of writing, Coindesk data showed that Bitcoin was trading at $24,634.84 after a 10.71% spike within 24 hours. Ether was trading at $1,686.89 after an 8.37% spike within 24 hours. The entire cryptocurrency market has gained more than 84.8 billion within 24 hours.
After going through a tough time in 2022, the crypto market is showing signs of recovery in 2023.
According to Vijay Ayyar, vice president of Luno, a corporate development and international crypto exchange, there are "increasing signs that the market bottomed last November and has turned bullish."
"We are gaining in momentum here and any bad news is being shrugged off, typical signs that the market believes the worst is over."
Cryptocurrencies were on a downtrend earlier this week after increased regulatory scrutiny from the US government on digital currencies.
On Monday, the New York State Department of Financial Services ordered Paxos to halt minting new Binance USD (BUSD) stablecoins. A stablecoin is a type of cryptocurrency pegged to a real-world asset. Some stablecoins are backed by assets such as cash or bonds. The BUSD stablecoin is pegged one-to-one to the U.S. dollar.
Paxos also stated that the Securities and Exchange Commission (SEC) had told them that the agency could recommend an action that alleges BUSD is security. However, SEC is yet to formally file a charge against Paxos.
Flows into Bitcoin
On Thursday, the BTC price was at its highest since mid-August 2022. Last year, almost $1.4 trillion was wiped off the cryptocurrency market after the turmoil that led to bankruptcy as well as the failures of companies and projects. The collapse of the FTX crypto exchange was also a big blow to the cryptocurrency industry.
Yuya Hasegawa, an analyst at Bitcoin Bank, a Japanese crypto firm, said there is a shift from altcoins (alternative coins) to BTC as the number of regulations rises.
"Wednesday's crypto rally was a bit of a surprise but one thing stood out: it was led by bitcoin," Hasegawa said.
"The current regulatory environment surely looks like a headwind for the crypto market, but it seems like some money is moving from altcoins to bitcoin since bitcoin is the only cryptocurrency that is labeled 'commodity' by the SEC chair. Consequently, bitcoin's market dominance is on the rise."
Last year, Gary Gensler, the SEC chair, said that the agency views Bitcoin as a commodity rather than as a security. Commodities are assets such as gold while stocks are considered securities and are regulated differently.
Crypto markets were also weighed by the rise in interest rates by the Federal Reserve meant to fight against inflation. BTC also has a close correlation to equity markets, particularly the tech-heavy Nasqad index. The Nasqad has risen by about 16% year-to-date. Bitcoin has outperformed the index and has risen by 49% this year.
Buy and Sell NFTs for a Profit
You can grow your crypto earnings by buying cheap NFTs and selling them for a profit. NFTCrypto.io has made this even easier for you via their NFT trading signal system. They find profitable flips in the NFT market and share the signal with you in real-time. Join NFT Signals now and become a successful NFT trader. The platform users have so far earned a total group profit of over $1 Billion.