The Bored Ape Yacht Club NFT has attracted many brand owners and celebrities in the last year and a half. Some use their Bored Apes as status symbols while others tap the Intellectual Property rights to market and sell their products. The latest brand to claim ownership of a Bored Ape NFT is a physical playing card brand established in the 1880s.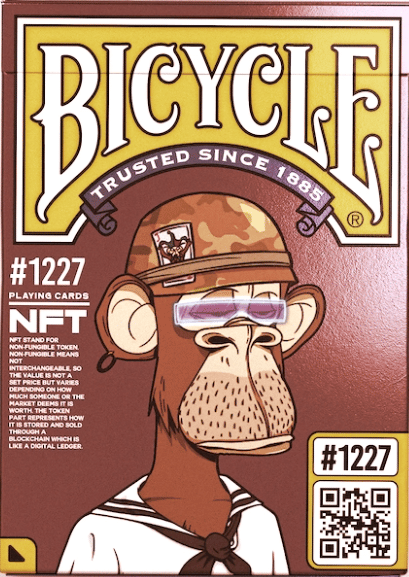 Bicycle Playing Cards, a long-running brand owned by Cartamundi, announced on Tuesday 18th that it bought a Bored Ape NFT and that it has plans to create and sell physical playing cards using the purchased artwork. The brand also has plans to work with other Ape owners to create more NFT-themed decks.
"It's communities like the Bored Ape Yacht Club that are shaping the future of the internet and the future of Web3," said Masha Ievseieva, the Cartamundi Global VP of Brand Commercialization. "The holders that are part of the community, they are pioneering and are the most innovative in the space."
Just like with other Bored Ape-themed products, the Bicycle's playing cards will not be an official licensing agreement with the NFT brand or Yugas Labs, its creator. Instead, the Ethereum NFT holders will be automatically granted rights to make derivative products and artworks and sell them.
The Bored Ape Yacht Club NFTs have been used by their holders to create stuff such as virtual bands, fast food restaurants, toys, apparel, marijuana and alcohol packaging, and more. Popular rappers Eminem and Snoop Dogg used their artwork to make 3D avatars to perform their collaborative song at the MTV Video Music Awards of this year.
Bicycle bought Bored Ape #1227 in June for about 103 ETH, which was equivalent to almost $187,000 at that time. The payment was facilitated by Moonplay, a crypto payments firm, based on public data on the blockchain.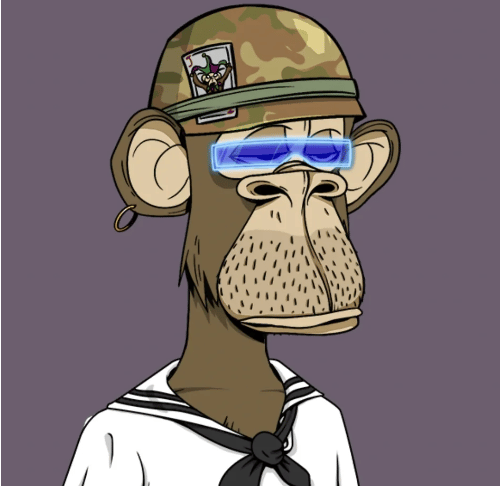 NFTs are digital assets that run on the blockchain, the same technology that powers cryptocurrencies such as Bitcoin. NFTs represent the ownership of real-world assets such as photographs, videos, audio, or even real estate. Roofstock onChain, a Web 3.0 branch of Roofstock, a real estate company, just bought a three-bedroom house in South Carolina, United States, through an NFT marketplace for $175,000. The investor paid the money via the stable currency USD Coin (USDC).
The Bored Ape Yacht Club NFT is one of the most successful and valuable projects in the NFT industry, having generated about $2.5 billion to date from the original collection.
Bicycle bought an Ape with a joker playing a card in a helmet. This is just one of the 2% of the 10,000 Bored Apes with that attribute. Bicycle intents to release a physical deck of playing cards in 2023 that features a Bored Ape artwork both on the packaging and on the individual cards. Although they plan to release the cards to the public, there may be exclusive decks for the holders.