The price floor of Autoglyphs, an NFT collection from Larva Labs, has jumped by 18.18% in the last 24 hours. At the time of writing, NFT Price Floor data showed that Autoglyphs had a price floor of 325 ETH. However, the NFT project has made 0 sales in the last 24 hours and its trading volume stands at 0.00 ETH.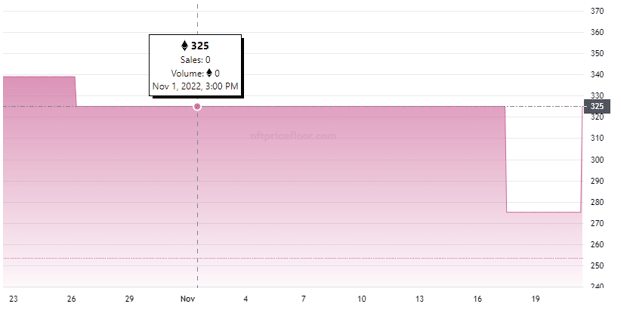 Currently, Autoglyphs is ranked #5 in terms of the price floor and it has a floor cap of 166,400 ETH. The collection has a listed ratio of 0.11% and a maximum supply of 512.
At the moment, NFT Price Floor data shows that the CryptoPunks are ahead of the Bored Ape Yacht Club (BAYC) NFTs in terms of the price floor. The CryptoPunks have a price floor of 63.95 ETH while the BAYC NFTs have a price floor of 57.00 ETH. Both CryptoPunks and Bored Ape Yacht Club have recorded a drop in price floor in the last 24 hours by -3.03% and -2.03% respectively.
What are Autoglyphs?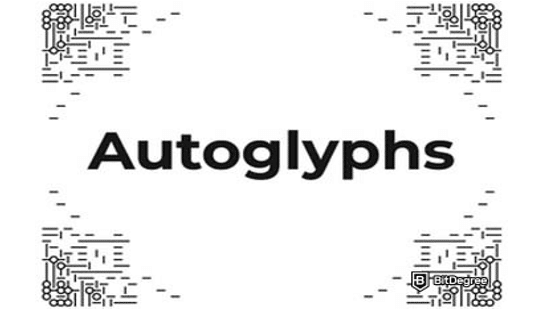 Autoglyphs is an NFT collection created by Larva Labs and launched on 4-6-2019. The project consists of 512 unique digital items stored on the Ethereum blockchain and it is categorized as an art project.
The Autoglyphs were the first "on-chain" generative art to be launched on the Ethereum blockchain. They provide their owners with a self-contained way of creating their artwork.
The Autoglyphs are experiments in generative art, with each glyph being unique and generated by code stored on the Ethereum blockchain. The glyphs were created in 2019 by any person who was willing to donate a creation fee of 0.2 ETH to the 350.org charity organization. Each glyph was owned by the person who created it.
The generator shut down after the creation of 512 glyphs and the glyphs can now be found on secondary NFT marketplaces. The Autoglyphs NFT project was launched after CryptoPunks, another project created by Larva Labs. This made Autoglyphs the second NFT project from Larva Labs. Larva Labs is owned by two software developers from Canada namely Matt Hall and John Watkinson, and the two laid the foundation for Autoglyphs. However, CryptoPunks was later acquired by Yuga Labs, the same company behind the Bored Ape Yacht Club.
Larva Labs has already deployed the code for generating the Autoglyphs art on the blockchain, meaning they are no longer responsible for maintaining the code.
The Autoglyphs uses an algorithm that relies on the ERC-721 standard which is used by many other NFT projects. The ERC-721 standard focuses on the ownership of digital assets stored on the blockchain. Autoglyphs NFT uses a different approach as the artwork generated by the algorithm is within the contract itself. This means that the artwork created by Autoglyphs is stored on the blockchain rather than in any off-chain storage.