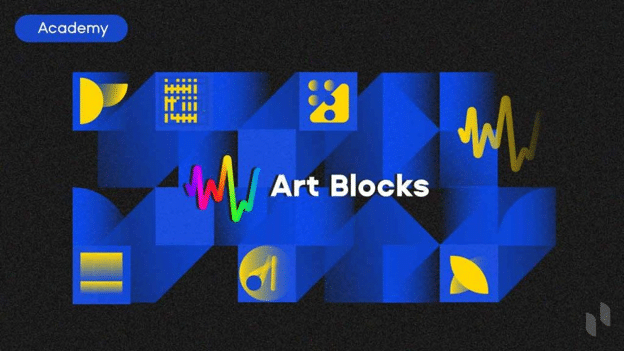 Art Blocks, the generative art NFT platform, has announced the launch of its specialized secondary marketplace. Its collections have generated over $1.4 billion in secondary market NFT sales, all having taken place on external platforms, but the new marketplace is set to change the narrative.
The new marketplace allows art collectors to browse the listed NFTs across all Art Blocks collections, whether listed natively on the marketplace or aggregated from other platforms such as X2Y2 or OpenSea.
Art Blocks doesn't charge a platform fee for secondary trades done via its marketplace, and it honors the creator royalty settings of artists. The marketplace has been integrated into the official Art Blocks website.
That is different from how Ethereum-based NFT marketplaces such as OpenSea and Blur treat creator royalties nowadays since they are optional for traders above a nominal 0.5% minimum. A royalty refers to a percentage of the secondary sale price that is paid to the original creator of an NFT, and it normally ranges between 5% and 10%.
Jump Start your NFTs Success by getting early on game-changing Projects
Join our Discord Channel Today!
Erick "Snowfro" Calderon, the CEO and founder of Art Blocks, who also created its "Chromie Squiggle" collection, has been very vocal about the need for creator royalties in the NFT market, as well as decisions by platforms such as OpenSea to diminish them. He stated that the decision to reduce royalties has lowered the morale of artists to create digital art for a living.
"We are here to support the artists and the artists' practices," Calderon said. "How many artists had quit their jobs to be full-time artists because they were just thrilled with the idea of getting to pursue this?"
While this gives the marketplace a key advantage, Calderon stated that the launch timing was not specifically prompted by the decision by the NFT marketplace to pull away from creator royalties.
Jake Rockland, the Art Blocks CTO, termed the launch timing amid the royalties debate "coincidental," and it was meant for managing team resources and finding the right tech for a native marketplace that also aggregates listings. The marketplace is built on OpenSea's open-source Seaport protocol and aggregation is facilitated by Reservoir.
Buy and Sell NFTs for a Profit
You can grow your crypto earnings by buying cheap NFTs and selling them for a profit. NFTCrypto.io has made this even easier for you via their NFT trading signal system. They find profitable flips in the NFT market and share the signal with you in real-time. Join NFT Signals now and become a successful NFT trader. The platform users have so far earned a total group profit of over $1 Billion.