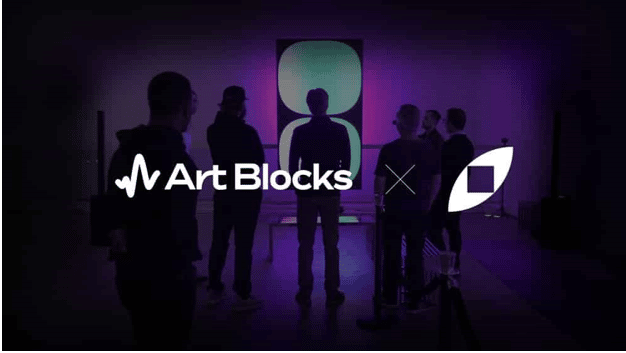 Art Blocks, a generative art NFT collective, has partnered with Bright Moments, an NFT Gallery, to create a unique project that connects NFTs to real-life, in-person experiences for collectors. Each non-fungible token will have a second, physical activation that can only be minted in a particular city tied to the NFT.
Artist Michael Kozlowski, popularly known as Mpkoz, has been commissioned to release a collection for the partnership. The collection will feature generative art NFTs inspired by architectural designs from London, New York, Berlin, Los Angeles, and Mexico City, the five cities where the Bright Moments galleries are found.
Kozlowski said that he believes that the new collection will bring generative art in front of the eyes of collectors.
"The fact that you don't know what you're getting when you're a collector, and you get to see [the mint] happen in front of your eyes while you're standing next to the artists that made it in sort of a unique situation catered to the specific project that you're minting," said Kozlowski. "It's just very special."
The collection will have a supply of 500 tokens and minting is set to kick off online on February 22, but the in-person component will be determined by the city the Metropolis NFT corresponds to. The NFT holders will also be able to mint "a diptych," a counterpart to the original NFT, at the designated time. The second work of art will be minted in real life for free.

Art Blocks and Bright Moments announced their plans to team up in January to create "experiential collaborations."
Art Blocks is committed to bringing generative art to a wider audience. In June last year, it partnered with Pace Gallery to further this mission.
Kozlowski is the founder of Chimera, one of the early NFT collections minted on Art Blocks. At the time of writing, OpenSea data showed that the collection had a floor price of 2.16 ETH or about $3,638, and a total trading volume of 3,757 ETH or about $6.3 million.
Buy and Sell NFTs for a Profit
You can grow your crypto earnings by buying cheap NFTs and selling them for a profit. NFTCrypto.io has made this even easier for you via their NFT trading signal system. They find profitable flips in the NFT market and share the signal with you in real-time. Join NFT Signals now and become a successful NFT trader. The platform users have so far earned a total group profit of over $1 Billion.