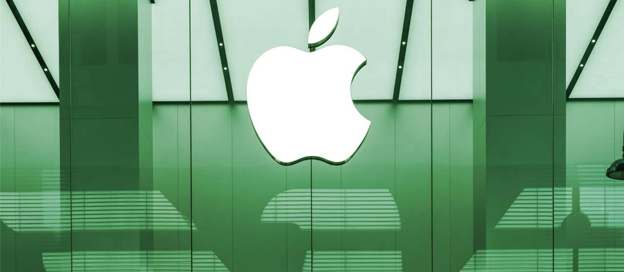 Apple's "walled garden" ecosystem has helped it to control what software can be installed on its iPhones and Macs but it has left users and creators frustrated. However, a new report suggests that Apple might open up its ecosystem, a move that will benefit apps centered around NFTs (Non-Fungible Tokens) and start supporting mobile cryptocurrency payments.
Apple is planning to allow the installation of apps from external sources outside its app marketplace on iPhones and iPads. The changes have been triggered by the European Union's Digital Markets Act, which has directed all tech companies to comply with the new regulations by 2024.
The report reveals that the support for apps from third-party sources and marketplaces will be rolled out first in Europe to comply with the new law. However, the restrictions may be expanded to other regions in case they adopt such regulations.
Apple aims to implement the new feature in its iOS 17 software update, which is set to be released next fall according to the typical annual release schedule.
Apple is still weighing whether to allow apps from external sources to use its payment infrastructure instead of pushing developers to use Apple's payment infrastructure. If this is implemented, it will become easier to use cryptocurrency on iPad and iPhone apps.
The changes come at a time when there is a growing pushback to Apple's closed ecosystem, which clashes with Web3's decentralized ethos and restricts how apps can use NFT assets. Apple changed its developer guidelines in October to state that non-fungible tokens cannot be used to grant access to content or features within apps.
Apple also imposes a 30% fee on NFT purchases, a rule which is impossible to implement on secondary market sales. The iOS apps for NFT marketplaces such as Magic Eden and OpenSea only allow the users to browse through the NFT collections but not to sell or purchase them via the app.
The changes in Apple's NFT rule have triggered havoc in the current iOS apps. Recently, Coinbase announced that it had disabled NFT transfers via its mobile wallet app as Apple had announced that users will incur a 30% fee for a transfer. According to Coinbase, it is impossible to implement the demand.
Dan Finlay, a former Apple employee and one of the co-founders of MetaMask, a popular crypto wallet, supported Coinbase in a tweeted statement, terming the move by Apple as an "abuse of monopoly." He stated that MetaMask could be affected by Apple's rules in the future and offered to stand in solidarity.
The upcoming plans by Apple are set to open up its ecosystem to the benefit of crypto and NFT apps that have been limited by the app store requirements. It will be possible to install the apps from external sources and not rely on the restrictive policies by Apple.
Make Money with NFTs Today
Do you desire to make money with NFTs?  
You can grow your crypto earnings by buying cheap NFTs and selling them for a profit.  NFTCrypto.io has made this even easier for you through their NFT trading signal system. They find profitable flips in the NFT market and share the signal with you in real time. Join NFT Signals now and become a successful NFT trader. The platform users have so far earned a total group profit of over $280K.