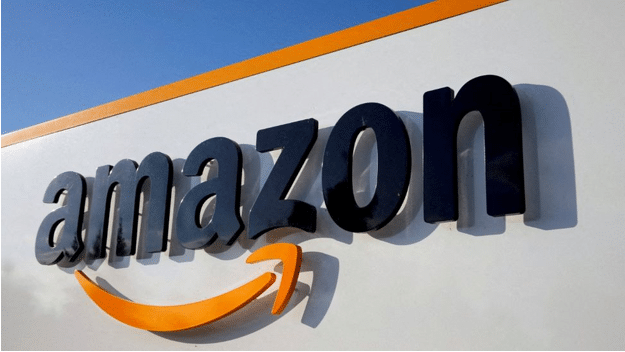 Amazon, the e-commerce giant, seemingly confirmed its incursion into Web3 and teased about NFT (Non-Fungible Token) plans.
The tech giant, in an email sent to customers after their Amazon Prime Video automatic renewal, seemed to be confirming speculations that the company is venturing into non-fungible tokens.
A similar email received by Nikhilesh De, the managing editor for global policy and speculation at the crypto outlet Coindesk, after his Amazon Prime Video was automatically renewed, revealed that Amazon had digital tokens in existence, as well as the e-commerce platform's gallery.
According to the crypto outlet, De has not purchased an NFT from the platform and didn't know about its supposed NFT integration.
"Good news! Your order has been completed and your digital token is now in your gallery," the Amazon email read.
"Keep in mind, you won't be able to re-sell it until it's unlocked. If your item isn't unlocked within 72 hours, please contact Customer Support. You'll also need to register as a reseller before listing an NFT for sale," the email added.
Although the email stated that the recipient was assigned a digital token in the gallery hosted by the official Amazon website, the link attached to the email was not working at the time, a clear suggestion that the feature is yet to go live.
Jump Start your NFTs Success by getting early on game-changing Projects
Join our Discord Channel Today!
The connection between NFTs and Amazon Prime Video subscription is not clear, but both the transaction confirmation and the email were sent at about the same time.
Reports about Amazon venturing into the NFT world and launching an NFT marketplace have been making rounds online over the past months.
The said NFT marketplace, reportedly set to be launched in April, will host NFTs linked to real-world assets with the digital collectibles stored in customers' NFT accounts and the real-world items delivered to their doorsteps.
The marketplace may be given the name Amazon Digital Marketplace or Amazon NFT Marketplace.
Apart from that, the marketplace will offer gaming features to enable users to enjoy their favorite blockchain games and earn rewards in the form of NFTs. The marketplace will offer a total of 15 NFT collections which can be accessed via a tab on the official company's website. Customers will be able to purchase the NFTs via their credit cards.
Although Amazon is yet to officially confirm the rumors about an NFT marketplace, AvaLabs, a Web3 design company, announced its partnership with Amazon Web Services (AWS) in January.
In the same month, Blockworks also reported that Amazon was working on a new "digital assets enterprise" for "blockchain-based gaming and related NFT applications."
Buy and Sell NFTs for a Profit
You can grow your crypto earnings by buying cheap NFTs and selling them for a profit. NFTCrypto.io has made this even easier for you via their NFT trading signal system. They find profitable flips in the NFT market and share the signal with you in real-time. Join NFT Signals now and become a successful NFT trader. The platform users have so far earned a total group profit of over $1 Billion.